It's been quite awhile since we've checked in. Only with the holiday lull am I able to take a breath and reflect on all that's happened in the last few months. Here's an update!
A Human Right and the United Nations are officially teaming up!
In early December a delegate from the United Nations Office for the Coordination of Humanitarian Affairs (UN-OCHA) visited the (new) San Francisco headquarters of A Human Right to explore avenues of collaboration. Â UN-OCHA's is responsible for the coordination of relief efforts during international disasters like the recent tsunami in Japan.
The outcome of our meeting was spectacular: A Human Right is helping bolster relief efforts through our latest initiative that we've been working on for the last year. Â We can't go into much detail about what it is that we're planning but simply put: we're taking idle internet, cellular, and fixed wired bandwidth and putting it to work for social and humanitarian causes. We'll be announcing details soon after we finish up our pilot program. Â Disaster relief is as well as business development, education, telemedicine, and technology exploration are our core areas of focus.
We are thrilled by our new relationship with the United Nations it's an honor to be collaborating with them on a multitude of ideas that we will be sharing with you soon!
First Ever A Human Right Friendraiser
To honor the visit of representatives from the United Nations (who flew all the way in from Geneva) we put together a beautiful 'friendraiser' and dinner in San Francisco.  This friendraiser was designed to bring together some great minds in the Bay area and put them to task thinking about how they could help bring our vision to life.  Incredible people from all over the globe  flew in to join in on a candid dialog about the next steps A Human Right is taking to address the connectivity issues the world faces and how we can solve them.  It was an exhilarating and productive evening.
A big thank you to: Larry Schaadt owner of the Regale Winery for donating the wine, Taylor for opening her home to our guests, Dane from Salt and Honey Catering for donating his time to cook a delicious meal for us, and Guru Khalsa co-founder of Campfire Creative for documenting the evening.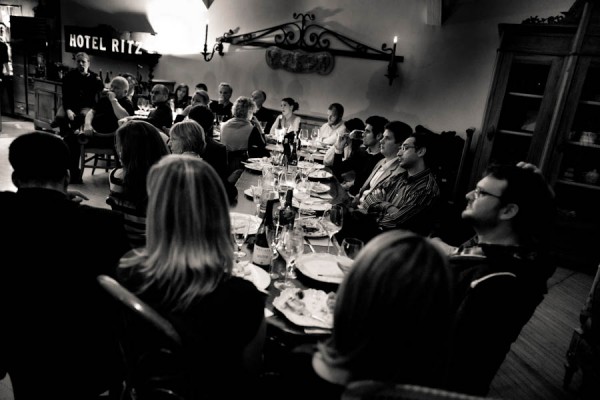 More photos here.
New San Francisco Headquarters!

In June A Human Right packed its bags and left Boston for Silicon Valley. Â We were welcomed with open arms thanks to the lovely people at Rally.org who offered us a place to call home in downtown San Francisco.
Rally.org is a fundraising platform that "turns fans into fundraisers". Â They launched a beta of their product in June and have an incredible group of investors including Reid Hoffman and Ron Conway.
They've turned the bottom floor of their office into an incubation platform for rockstar non-profits. Terris Güell founder of Studio Güell helped us design our space and donated hundreds of dollars of unused furniture.  We are very grateful for his help in getting settled in.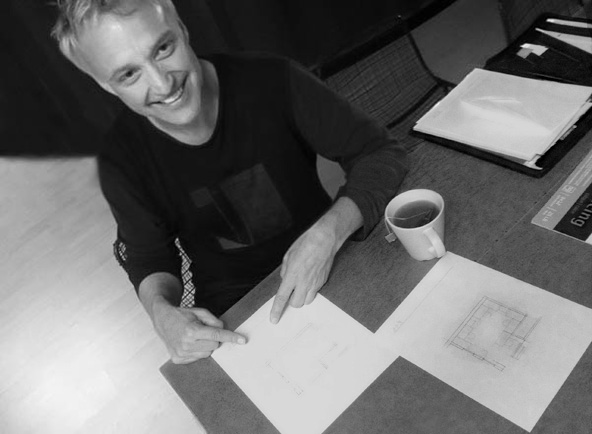 You can visit us, send love letters, or presents to:
A Human Right
1st Floor
144 2nd Street
San Francisco, CA 94105
A Human Right Canada Launches
We are proud to announce that A Human Right has officially started operations in Canada. Colin Doylend, the director of A Human Right Canada and his team have been working closely with the over 600 governments representing some 700,000 people that make up Canada's indigenous, or First Nations, community. Â We are trying out a number of models intended to sustainably bridge the divide and provide opportunities for First Nations people. Currently unemployment rates for these groups are greater than 50% and high school graduation rates are below 30%.
The lessons we learn in bringing access to these remote territories will provide us with valuable knowledge which can be applied to other countries. Â Our vision is to open a branch of A Human Right in every country and we are making major headway thanks to a focused team.
Growing the Advisory Team
In our travels we have managed to pick up some truly incredible people who are lending a hand and guiding us. Â We are very proud to welcome the following individuals to our advisory team:
David Drucker — Co-Founder, Echostar; Founder, WildBlue
Daniel Faber — Former president, Canadian Space Society
Chérif Ghaly — United Nations OCHA Chair, Working Group on Emergency Telecoms & Chief, technical coordination and partnerships
Jan King — VP, Qualcomm; VP of Space Technology for STL; Director, Orbital Sciences
Patrick Lanthier — Co-Founder/Chairman, Emergency Communications Leadership & Innovation Center (eCLIC) at Carnegie Mellon University-Silicon Valley
Tiffany Shlain — Founder of the Webby Awards & Film Maker
Refreshed Branding
We never got around to finalizing our look, but with the help of our excellent graphics designer Sara VanSlyke we are getting a facelift. Â Meet our new logo:


Soon our website will also be getting an overhaul. Â We have spent a great deal of time putting together comprehensive slide decks and materials for the wide array of audiences that we interact with. Â Soon we will be wrapping all that we have learned into an inspiring and a more informative website.
Coming in 2012
Next year is going to be a big one for A Human Right. We will be launching our next initiative which is built around partnerships with leading telecommunication companies, aid organizations, governments, and communities. Â We've been laying the framework and our recent agreement with the United Nations is a tremendous confirmation that we are on the right path.
With the launch of our next initiative we also plan to bring in a few new members to the team to grow our ambassador program and identify leaders who can drive their own connectivity movement in their own country. Â We will be putting on some awesome new fundraising campaigns in 2012 (attempting to raise half a million dollars) that should grab a lot of attention as well. Â We have a clear path, and we are in the process of testing out our theories and operationalizing a big vision. Â We are confident and very excited about what we will be able to accomplish in 2012.
We hope you have a beautiful New Year's celebration, thanks for joining us  in connecting everyone.